I've always viewed fuel additives for boats – other than those offered by the outboard companies – with a jaundiced eye. Some are definitely not good for outboards. But for the last year now, I've been using an additive called PRI-G (it's new for recreational boats but has been used commercially for many years). PRI-G has many benefits for marine gasoline engines.

Most important, it stabilizes fuel for at least two years – even in the carburetor, which makes it unnecessary to run the carb dry if the engine won't be used for up to a year. It also reduces cylinder head combustion temperatures as well as inhibits both carbon buildup and corrosion. And it helps keep the fuel system clean, while reducing harmful emissions. It has even been successfully used to restore gasoline that is several years old. – Bob Stearns, "Fuel Foul-Ups", Field & Stream September 2000 issue

Bob White's 38-foot Bertram, Island Time, had a smoking problem. It generated an incredible amount of black smoke at startup, during acceleration from idle and while coming up on plane after trolling. This smoke left a thick film on Island Time's transom that could only be removed with Soft Scrub cleanser.

I'll admit that two-stroke, 6-71 Detroit Diesels aren't known for being smoke-free, but White had done everything he could to keep the smoke under control. He installed AirSep air-filtration systems to clean up intake air. He dismantled and cleaned his turbochargers, and he inspected his fuel injectors, which didn't appear to be fouled. Clearly, it was time to do something about the fuel.

There are many off-the-shelf products available to treat diesel fuel ills of every kind. I wanted to try a new one. A call to Ralph Lewis at Power Research produced a gallon of PRI-D "thermal stability" additive. Designed to help reduce excessive smoke.

After mixing PRI-D with a tank full of diesel, White and I ran the boat and found that, though not scientifically measured for opacity and volume, the smoke plume was about half the size it had been under the same operating conditions. The real surprise came after we got back from our fishing trip. The transom was clean! - Jim Daly

"This (PRI) product that prevents fuel rot is literally an industrial strength solution, with nearly the same formula used in ocean going vessels that burn heavy fuel oil. Another benefit of PRI is the way it freshens old fuel that has gone bad years ago. The good news gets even better. In addition to protecting fuel from the ravages of time, PRI-G also minimizes carbon deposits in the combustion chamber. While this is aimed at carbureted two-stroke outboard, the carbon-busting feature is also valuable on injected outboard motors and four-stroke outboards, inboards and stern drives." - Motor Boat & Sailing, June 1999

A heavy fuel oil treatment manufactured by Power Research Inc. is demonstrating a capability to reduce emissions, providing an effective answer to compliance concerns of vessel operators
The numbers for PRI-R are buttressed by a wealth of data. The result is a dramatic extension of spare parts service life. One vessel fleet manager reports he has doubled exhaust valve service time between overhauls on medium speed engines. Yet another reports the same results on slow-speed diesels. Universally they all agree that turbo blades remain deposit-free, and waste heat boilers are free of any soot deposits.
The PRI chemistries for diesel and gasoline have been highly touted by industry leaders for their capabilities in preventing carbon deposits in regular usage while keeping fuel fresh in long-term storage. -- July 17, 2000 issue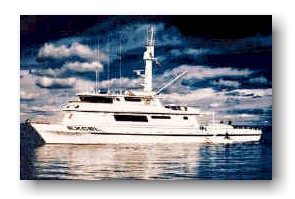 Bill Poole, Owner, says.."With PRI-D, the engines are running much smoother. There has been a noticeable difference in power output. Additionally, there has been a marked improvement in the exhaust area. There is not nearly as much soot on the transom as there used to be, and what little is there is amazingly easy to remove. It has really helped in keeping the vessel clean. Overall, I'm very impressed with your product. I highly recommend the use of PRI-D in any motor vessel" -- Bill Poole, owner, Excel, San Diego, CA

For information on booking a trip on the Excel, please call (619) 223-7493
GENERAC® Power Systems Inc.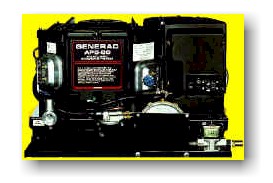 "GENERAC Power Systems inc. has reviewed PRI-D diesel fuel treatment and PRI-G gasoline treatment, and supports the benefits and improved performance claims you literature points out. The fuel stabilization to extend fuel storage life is impressive. It is apparent that carbon deposits can be significantly reduced to the point of being a non-factor. Power Research Inc.certainly can be a major factor in the engine and generator industries."
Steve Hespe, Vice President - Service Operations, GENERAC, Waukesha, WI
Redline Marine Engines (Ford Marine Power Products)
As a manufacturer and direct distributor of Ford Marine Engines, we highly recommend the use of Power Research Inc. fuel treatment products to all of our customers.
PRI has established an impressive track record in reducing emissions products from both gasoline and diesel engines while providing improvements in performance and economy. Additionally, PRI treatments are unsurpassed in preserving fuel quality in storage, while preventing hard carbon deposits on critical engine components. In summary, Power Research Inc., is on the cutting edge of preserving and enhancing fuel quality for the consumer.
--Chris Stout, Technical Support, Ford Marine Power Products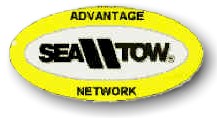 At Sea-Tow®, we suggest the use of PRI fuel treatment in each tank of fuel. Why? A vast number of engine failures at sea are the direct result of fuel quality problems. PRI Marine Fuel Treatments are industrial-grade chemistries specifically formulated to address these issues, whether it is stale, degraded fuel, excessive carbon in the engine, excessive diesel smoke, or algae slime clogging diesel fuel filters.
Team Freespool
"As a competitive and winning tournament sport fishing team, we depend on fast starts, reliable service and performance plus. At these tournaments, the boats are at idle a lot. Our competitors look at us and wonder why our engine doesn't carbon up - while their engines are being choked with carbon, slowing them down for frequent engine cleaning.. PRI-G is our secret weapon. It's a remarkable product. As a NASA specialist at Cape Canaveral, I'm very picky about what I put in my fuel, and I have researched this extensively. PRI-G incorporates the most advanced fuel treatment technologies available. PRI simply has no equal. That's why PRI is the choice of everybody here at NASA who boats."
Johnny Gay, Team Freespool, Port Canaveral, Fla.
Boating Industry Magazine

"...PRI-D will reduce smoke opacity ..by an average of 31 percent, The product is supported by research studies showing a virtual elimination of carbon build-up even after 550,000 miles of transit bus service. In one real world application... staff added PRI-G to a 15-year old fuel taken from a junked automobile and brought it into acceptable use specifications. Although these are extreme - yet verifiable - examples of fuel problems, they do demonstrate that (PRI) will indeed improve the quality of fuel, thereby preserving engine performance and improving economy."
- Jim Daly, diesel engine columnist, February 1998 issue
Lauderdale Marina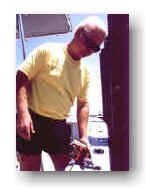 "One of my PRI-D clients recently told me that when he overhauled his Detroit Diesel 12V92, he was amazed that there was absolutely no carbon on the pistons and valves. PRI fuel treatments are simply the best products of their kind available to boaters today! I use them myself!"
Mike Driver, Dockmaster, Lauderdale Marina, Fort Lauderdale, FL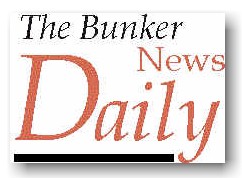 Power Research differs from the other additive companies in that its product, PRI-R, is all inclusive. ..PRI-R has been formulated to recognize the complex interactions between carbon, vanadium, sulphur and sludge that occur during combustion. ..Its product contains a proprietary thermal stability chemistry that overcomes ignition delay problems in marine diesel engines. One of the findings shows how savings can be made on the replacement of exhaust valves. According to these reports, exhaust valve re-conditioning and replacement wear intervals were extended 70-80% between two vessels with PRI-R treatment. - Bunker News Daily - 1998

"As a premier sportfishing boat builder, service yard and Detroit Diesel dealer with a strong national reputation, our primary objectives for products are high quality and complete customer satisfaction. PRI-D meets these high standards. Client feedback has been excellent, particularly in the areas of smoke reduction, performance and slime elimination from tanks."

Chris Bellissimo, Marine Store Manager, Rybovich Spencer, West Palm Beach, FL
"We are one of the largest marine retailers and wholesalers in South Florida, with a thriving local business through our Miami-based retail outlet and through our export business to the Caribbean and South and Central America.

PRI products move very well. We've also had excellent support from Power Research. Our bottom-line is that we want products that clients like and move in volume. We also expect strong service from our vendors. This has certainly been the case with Power Research and PRI fuel treatment products. I urge any retailer of marine products to take on the PRI line."

Carlos Capote, Vice President, River Marine Supply, Miami, Florida

"As a diesel fuel supplier and marketer of petroleum products to South Florida recreational and commercial marine users, our objective is to offer the very best products and services available. For this reason, we picked up the PRI line two years ago.

We have not been disappointed. Although many of my clients were using products we formerly carried - Valv-Tec and Biobor® - they quickly discovered that PRI was superior in all respects. Not only do we get strong repeat business, we get new PRI clients everyday. I strongly urge any marine retail marketer to make the switch to PRI."

David L. Sass, President, Anchor Petroleum, Fort Lauderdale, FL

"We have four retail stores covering South Florida. People really like PRI products and I can't keep them on the shelf. Today they are far and above our leading selling brand for diesel and gasoline treatments. I use PRI-G and find that it really does the job. I especially like the fact that PRI has a strong history in commercial maritime.

I urge retailers to carry PRI. You'll be doing your customers a great service, and you'll also make excellent sales volume for the fuel treatment category."

Dave Shields - Store Manager, Hopkins-Carter, Fort Lauderdale, Florida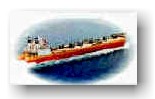 "For several years we experienced a very high rate of exhaust valve failures involving our medium speed engines. This problem is directly attributed to the poor quality, 180 cst fuel oil available in the operational areas of some of our vessels. We have tried various fuel treaments with little or no apparent success until PRI-R was introduced. PRI-R Heavy Fuel Oil treatment has given us dramatic results - and these problems are now a thing of the past. This is truly an impressive product. We have also received excellent support from the Power Research team, which relates to less down time and smooth sailing."

Charley Marcussen Jr., Chief Engineer, M/V Seabulk Challenger
Captain Denny Falschlener
"Shortly after we started using your PRI-D, smoke and transom residue was visibly reduced. Before using PRI-D it was usually necessary to change injectors about every 18 months. The boat is still running clean on injectors that were installed more than 4 years ago. All I can say is YOU HAVE A GREAT PRODUCT!"
Denny Falschlehner, Captain, Newport Beach, CA
Director, Western Outdoor News Fishing School
"I've tried many additives over the years, but after running my boat (with a 200 hp Mercury) in La Paz with PRI-G for gasoline, I couldn't believe the difference in the performance of my outboard. This product is incredible!"
Kit McNear, Western Outdoor News, Newport Beach, CA
Captain Richard Ruffini, Bongos Sportfishing
With PRI-D, I've noticed a great reduction in diesel smoke exhaust, especially at idle. My diesels also run smoother and more effiicently."
Richard Ruffini, Bongos captain, Newport Beach, CA
Bobby P. - Canada
I discovered PRI a few years back and swear by it now. I have not tried or found ay other product even close to it in what it does and it's performance. Family and friends who have tried it also now swear by it and refuse not to use it or use anything else in anything from expensive motorcycles to generators to chainsaws and automobiles.
PRI is not expensive, really, really works. No trips to the shop for lack of power problems, carb blockages, or expensive carb re-building or injector cleaning. A few bucks per year keeps you rolling and operating. All engines put out full and run super smooth, just like new.
Bobby P. - Canada